We are extremely excited to announce that our new dashboard system is live!  Loaded with detailed reports, the dashboard will provide an at-a-glance view of various aspects of your business and will help take the guesswork out of what is working for you and where you can improve.
You can now easily access the dashboard reports from any page within Wise Agent.  You will notice a dashboard icon to the left of your profile picture on the top navigation bar – just click the dashboard icon to see the available reports.  Some of the current reports that are live for the first release include: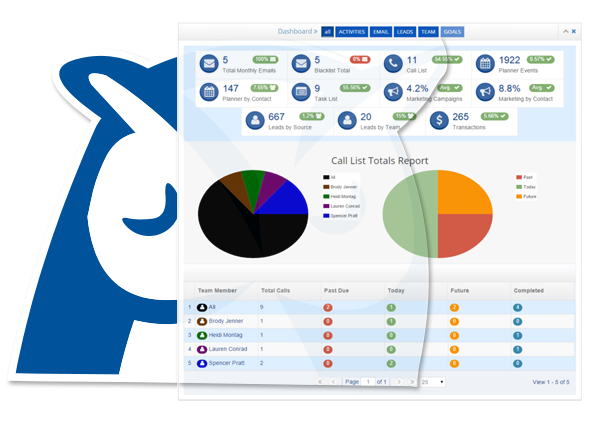 Activity Reports: You will find Call List reports, Day Planner reports, Task List reports, Transaction reports, and Marketing reports all included under Activity Reports.
Email Reports: Total Monthly Email report and the Black List Email reports
Lead Reports:  Allows you to see reports of leads by source and leads assigned to the team report
Team Reports:  Call list by team, planner by team, tasks by team member, and leads by team reports are all available under the team tab on the dashboard
We are confident that you'll love the easy organization that the new dashboard provides.  This new release is just phase one – we plan to continually add more valuable reports as you need them.  As you know, Wise Agent really does listen to our members, so please let us know what reports you would like to see us include.
Not a Wise Agent yet?