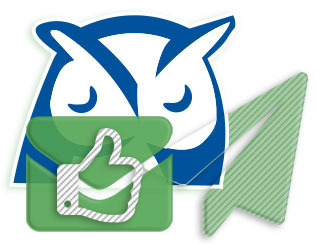 Your Wise Agent account is stocked full of great Marketing Features to help you stay connected with your past, present, and future clients.
If you're going to be taking the time to create and send emails, you want them to reach their destination.  There are things you can do to help your emails get
delivered successfully
.



Here are five tips to avoid a bad email reputation:
Raise your Text-to-Image and Text-to-Link ratio.
Sending emails with too many images or too many links will raise the Spam Flag for most email providers. Plus, remember that most email recipients will block images by default, as a part of their email settings, until they click to "show" the images.  So, having more text is important.    

Keep your subject short and sweet.
The subject should let the recipient know what the email is regarding.  It should not be a paragraph, or even a sentence in most cases – less than 60 characters is best. Leave out the special characters like exclamation points or asterisks, and don't use ALL CAPS.  Check that everything is spelled correctly, and stay away from "spammy" words like "Buy Now!" and "Free".  
Be precise.
Shorter emails get better results, and better response.  
Personalize your emails.
Wise Agent does this for you, automatically!  Every bulk email you send will be sent to each recipient individually, with no cc's or bcc's.  It also adds each contact's name to the Salutation automatically.  

Only send to people that have requested to receive your emails, and include an opt-out link.
Purchasing an email list is not a good idea. Typically these lists are not updated, so many of the email addresses could potentially be invalid. Plus, these people have not requested to receive your emails, so they are much more likely to mark them as spam, thereby increasing your chances of getting "flagged" and blocked altogether.  Wise Agent will include an opt-out link with every email you send – it is required. It is automated as well; the email address will be appended with "Unsubscribe" and the email address will be "blacklisted" in your account, meaning you will not be able to send to that address any longer. For more information, on email appending, check out our Blog
here.
Hopefully these tips help you realize success in your email marketing efforts!  If you have any questions, we're happy to help – just hit the
Contact Us
button any time!