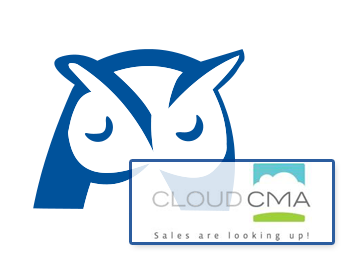 Cloud CMA is the easy way to create amazing neighborhood reports that will help you write more offers and land more listings.
To make it even better, they are now integrated right into your Wise Agent account. 
They work with 100's of MLS systems throughout the country – here's a list of all those that it currently works with: Cloud CMA MLS partners
You can follow these steps to get started:
Login to your Wise Agent account, click on the "Welcome" tab in the top right corner and click "Integration Menu"  Note the Cloud CMA option on the left.
In another tab, login to your Cloud CMA account, click Settings in the top right, then Lead Generation.  Copy the API key provided.
Back in Wise Agent, paste the API key into the appropriate field. Click "Activate" to the right.
Check out this video tutorial:
Now, on any Contact Summary page, you will see a small Cloud CMA icon near the primary address fields.
Make sure that you have an email address and a physical address saved for that record, hit the CMA icon, and that's it!
You then have the option to edit the subject, message, or the report itself.  They will be sent an instant CMA based on the address listed on their Summary!
This is another handy integration that came about directly from member requests!  Keep them coming – we appreciate your feedback!